Board of Directors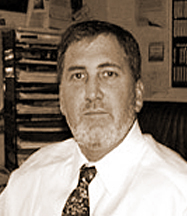 Greg Stockton


Gregory R. Stockton is the President of Stockton Infrared
Thermographic Services, Inc.




Peter Hopkins


Peter Hopkins is a Level III Certified Infrared Thermographer and is a founding partner and current Vice-President of United Infrared, Inc.
Technical Directors





Eric Stockton


Eric Stockton is the Director of Stockton Infrared's ElectriSCAN and MechaniSCAN Divisions.
CompuScanIR, a data center service infrared service.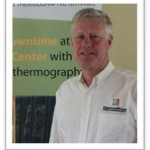 John Finlayson


John Finlayson is the President of Canopus456, LLC. John has been a consulting engineer working with Stockton Infrared since 2009.
Who We Are
DataCentIR™ is a Nationwide Network of Certified Infrared Thermographers, Engineers and Image Processing Experts.
We are National and Local!
Reference List of Clients whose names you will recognize
Abbott Laboratories
Anheuser-Busch
Bank of America
BE Aerospace
Bechtel Nevada
Becton Dickenson
BFI Waste Systems
Black & Decker
Borden Chemical
Bridgestone-Firestone
Brown & Williams Tobacco
Brown University
Burlington Industries
Busch Entertainment
CB Richard Ellis
CIBA Specialty Chemicals
Cisco Systems
ConAgra
Continental General Tire
Defense Information Agency
Defense Logistics Agency
Duke University
ER Squibb & Sons
EMC Corporation
Eveready Battery Company
Fleischmann's Yeast
Ford Motor Company
GAF Materials
Gates Rubber Company
Georgia-Pacific
Glaxo-Smith-Kline
Goodyear Tire Company
Harley-Davidson
Hatteras Yachts
Hilton Hotels
Hoechst Celanese Corporation
Hospital Corporation of America
International Paper
Kelly-Springfield Tire Company
Kimco Realty
K-mart Corporation
Kohl's
Konika Manufacturing, USA
Liebert Global Systems
Litton Poly-Scientific
Lockheed Martin
Louisiana-Pacific
Lowes Corporation
Lucent Technologies
MCI Worldcom
Michelin Aircraft Tires
Mount Olive Pickle Company
NASA
National Institute of Stdr & Tech. Nortel Networks
Oxford Press Parker Hannifin Powertrain
Perdue Farms
PYA Monarch
Quad Graphics
Sara Lee Corporation
SC Johnson
Sheraton Hotels
Smithfield Foods
Soil and Materials Engineers
Sumitomo Electric Corp.
The Coca-Cola Company
Townsend Foods
Trammel Crow Company
Trizec Properties
Tyson Foods
United States Postal Service
US Army
US Army Corp of Engineers
US EPA
US Foods
US Marine Corps
US Navy
Wachovia Bank
Walgreens
Wal-Mart Stores
Tremco Waterproofing Technologies
Wyeth-Lederle Vaccines
Xpedx
Join the DataCentIR™ Network
To learn more about United Infrared, Inc., please visit
www.unitedinfrared.com
. United Infrared is looking for Infrared Thermographers, Engineers and Marketing Experts with a strong background in the construction, operation and maintenance of data centers. If you are a candidate, please email our technical staff at:
techteam@datacentir.com
.
Client Login